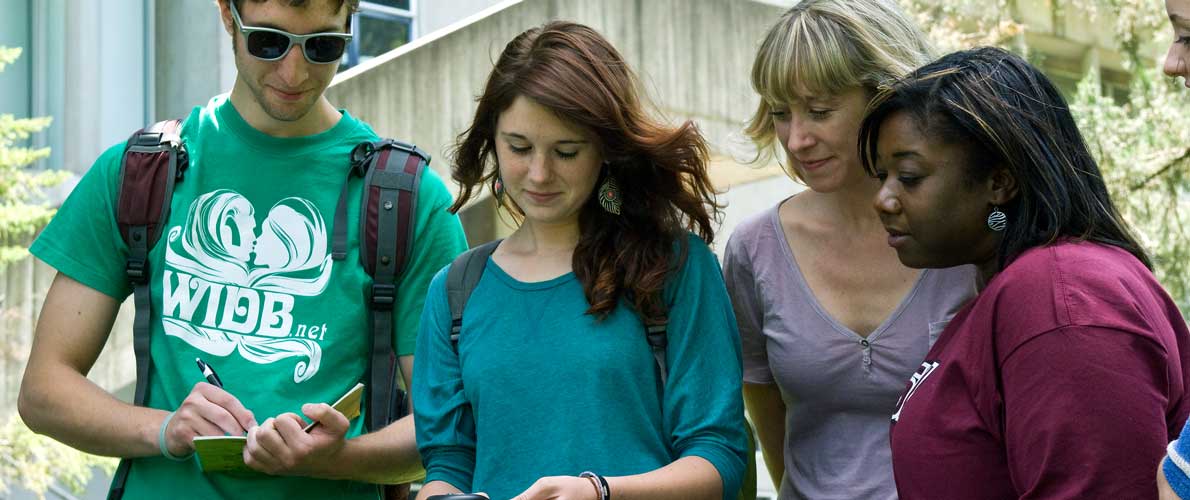 About Us
Mission
Computer Science encompasses the theory, tools, and techniques by which information is derived, stored, manipulated, and communicated using computers. It deals with particularly with the study of algorithms that are used to direct the computer and with the expression of these algorithms as programs. The mission of the Computer Science Program is to serve society as a center for learning and innovation in all major areas of computer science and to prepare the students for a wide range of careers as well as for graduate programs in computer science. This mission is accomplished through teaching, and by initiating new technology and knowledge through research and publications.
Computer Science
Computers are a very prominent part of modern business and society. Many of the most important and exciting technological developments today involve computers and computer systems. The expanding role of computer-based systems has caused a high demand for computer professionals, a situation that is expected to continue well into the future.
Computer Science is an extremely exciting, challenging, and rewarding area of study. It incorporates an excellent combination of theoretical and intellectual content on the one hand, and practical application and societal importance on the other. By some standards, it is the strongest discipline in academia today and has been for the past one or two decades.